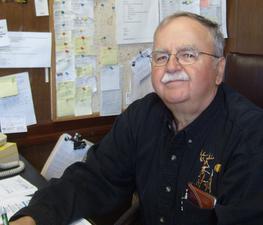 Our goal is to provide the finest in quality products along with superior customer service! All phone calls, requests for quotes, and orders will be met with prompt, friendly, and efficient service. Our staff offers a combined 60 years plus experience in the manufacturing of quality drilling tools.
We Are Here to Help and Serve Your Drilling Needs!
If you have any questions about our products or services please do not hesitate to call, email, or stop by to see us anytime.
Worldwide Service
No matter where in the world you are drilling, you can always count on Heisey Machine for quality products and friendly, personalized service. Get the "Custom Work" you can't get anywhere else, but with us!
Over 40 Years now in the Manufacturing of Drilling Tools!
Few places can match our turnaround time in the drilling industry, but no one can match our devotion to personal service. Other places will sell you what they have on the shelf, we listen to what you need to give you the best possible custom made products and service available at a reasonable price. We use only new, not used high quality alloy to create parts.
Keep on Drilling with Us:
Flotation Subs – Custom made models available with many different tool connections!
Products and Services – Subs and adaptors, stabilizers, lifting tools, rethreading and more!
No matter where you are in the world, you can enjoy the benefits of our float subs, custom machine works, and more. Go with the proven in drilling products and services! Call us for more information.
The Vision
Selling Float Subs and Drilling Tools Worldwide